Julia signing at the fabulous Book Cove in Pawling, New York.
In celebration of the independent bookstore's 40th anniversary. Happy Anniversary, Book Cove!
---
Click here
for Julia's upcoming engagements
and activities
.
---

A Lady's Vindication: "Lady Byron and Her Daughters" Attempts to Set the Record Straight
by Anne Boyd Rioux

---
​
In
Lady Byron and Her Daughters
, Julia Markus stands up to the romantic cult of those for whom "the poet was the only god who hadn't yet failed." She clarifies: "The male poet, that is, though one wished one didn't have to emphasize the obvious."
(click here to read the full review)
---

The Reinvention of Lady Byron - The Leonard Lopate Show - WNYC
Julia Markus discusses her latest book,
Lady Byron and Her Daughters
. After Annabella Milbanke was cast out of her home with her infant child, she reinvented herself and became a poet, mathematician, and champion of childhood education.
(Click to hear podcast)
---
---

Lady Byron and Her Daughters

shortlisted for the prestigious
​ Elma Dangerfield Prize!
The aim of the prize is to identify and reward new and original work related to the life and works of the poet Lord Byron. It will be awarded to the best book (or, exceptionally, books) on Byron or a Byron-related topic published in any given year...
(click to read more)
---
---
---

View Julia's talk at Oxford University at the Symposium celebrating the 200th anniversary of the birth of computer pioneer Ada, Countess of Lovelace. Ada never knew her father Lord Byron and was raised and educated by her brilliant and progressive mother, Lady Byron. (10 December 2015)
(Click here to view the podcast)
---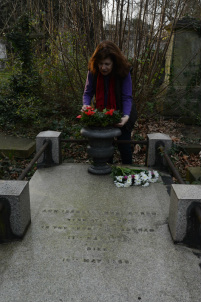 After celebrating Ada Lovelace's birthday at Oxford--cake and all-- I went on to London determined to find the grave of her mother, Lady Byron at Kensal Green, the first of the park-like cemeteries in London. All I knew was that Lady Byron, true to her nature, had sought a simple burial there and rested among her untitled friends. A progressive force and educational innovator who had never sought--or received-- public recognition, Lady Byron had died in 1860, a day short of her 68th birthday and 28 years after Kendal Green, was established. My friend, the writer publisher and photographer Peter Nasymth joined me on this voyage of discovery. Hiking through the 19th century part of the amazing cemetery--not to mention tripping in the ankle high grass--, I suddenly came upon the great Lady's lonely resting place and was able to place a wreath of evergreens on her grave. I couldn't help but think of that Christmas of 1851, when she sat in the first pew of the Trinity Chapel at Brighton contemplating her past and her future. Those musings became fodder for an article I wrote and which was published in the UK magazine, LADY, and for a short talk given ten days later at the London Byron Society's Christmas Lunch at the East India Club. The Club is a few doors away from Ada Lovelace's former townhouse on St James Square. This is a picture of my placing that wreath on Lady Byron's grave. It is here by permission of Peter Nasmyth. You can read the article on my blog. I hope you enjoy it, and Happy New Year! Love, Julia
(Read Julia's Blog, Christmas Hollies, by clicking here.)
---
---

The New Yorker's Briefly Noted Book Reviews
:
"Although mad, bad Byron remains a rich vein for biographers, the subject of this book is not the poet but his wife, Annabella...If the poet's star sinks as Annabella's rises, Markus's account establishes that the reappraisal is long overdue." (click to read the full The New Yorker review)
---
---

---
---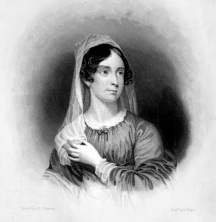 THE NEW YORK TIMES SUNDAY BOOK REVIEW
hails Markus and
Lady Byron & Her Daughters!
"a skilled and sure-footed storyteller who sketches in the complications of Byron's biography with speed and assurance..."
"The result is feminist biography in the best sense, a recalibration of literary history through which silenced female voices are heard." "Long may such singing as this continue." (Click here to read the full NYT Sunday Book Review)
---
---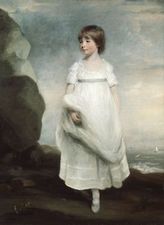 Read the
Wall Street Journal's
weekend edition
rave review
of
LADY BYRON & HER DAUGHTERS.
"Deliciously Absorbing"

SHE WALKED IN BEAUTY
"Julia Markus's deliciously absorbing biography,
Lady Byron and Her Daughters
, starts, as any good Regency romance should, with a lovely young woman, Annabella Milbanke, meeting a dangerous young rake—Lord Byron. But here's the catch: They don't fall in love. At least not at first. It takes another year before Annabella falls, and Byron, well, he never does. A wedding soon follows, but then, as Ms. Markus puts it, 'Reader, prepare for a train wreck.'"
(click to read more)
---
---

Sarah Reith interviews Julia Markus on KZYX & Z Public Broadcasting's Women's Voices.
Julia Markus, author of "Lady Byron and her Daughters," is a storyteller and a scholar. Neither of these cancels the other out as she takes us through the celebrity gossip of Regency-era England through the rigors of social life in the Victorian period.
(Click to hear the podcast.)
---
---
Robin Morgan chats it up with Julia on the topic of all things Lady Byron. Enjoy this lively podcast by
clicking here.
NOTE:
Julia's conversation with Robin begins at minute 34 in the broadcast.
---
---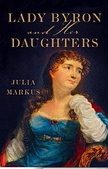 Lady Byron in an astonishing, new light! Julia Markus has pulled the covers off Lady Byron's marriage to the infamous Lord Byron. What she has discovered in this thoroughly documented and beautifully illustrated biography, is a fascinating woman: a complex human being, the single mother of Ada Lovelace pioneer of computer science and the adoptive mother of unfortunate Medora Leigh, Lord Byron's daughter by his sister. An unacknowledged progressive force who Harriet Beecher Stowe said did more for her society than any other person, Lady Byron is now being brought from the spite of Lord Byron's poetry to the clear light of day.
---
Three cheers! for
Lady Byron and Her Daughters (a W.W. Norton & Company publication)
MORE REVIEWS AND ENDORSEMENTS:
"A lively story of an aggrieved wife fleeing an impulsive Regency romance, which became a massive scandal in 19th-century England...A literary biographer with a light, mellifluous touch underscores the precarious position of women in 19th-century English society."
KIRKUS REVIEW
(click to read more)
"A spirited...defense of Lord Byron's onetime wife, Annabella. Countering the condescending or insulting depictions of Lady Byron by her ex-husband's biographers, this capacious account reveals a woman of "prodigious philanthropy"...With this formidable biography, Markus restores a "misunderstood yet difficult woman of genius" from generations of derision and neglect."
PUBLISHER'S WEEKLY
(click to read more)
"Anyone interested in the life of Byron and of the women closest to him will be fascinated by Julia Markus's groundbreaking biography." - Rodanthi-Rosa Florou, President,
Messolonghi Byron Society
, Joint Secretary of the
International Association of Byron
"What a lively and captivating story! Julia Markus's reappraisal of Byron's much-maligned wife shows a talented, generous woman who played a vital role in the life of her times." —
Lynne Sharon Schwartz
, author of
The Writing on the Wall
"It is Julia Markus's peculiar gift to rescue great 'lesser lives' of the English Romantic period from undeserved oblivion… To the delight of her devoted readership, Markus has done it again…the book is a treat from start to finish." —
Vivian Gornick
, author of
The Odd Woman and the City
"Julia Markus paints a fascinating portrait of a woman who lived an enormously useful life—rich in detail, brilliantly researched, witty, and insightful." —
Miriam Levine
, author of
Devotion: A Memoir
"I feel as if I'm getting acquainted with Lady Byron for the first time. Julia Markus's interpretation is engaging, accessible, and compassionate." —
Peter Graham
, author of
Don Juan and Regency England

"No one tells a story like Julia Markus… A joy to read and often hilariously funny, the book brilliantly braids together literature, history, and psychology." —
Patricia Cronin
, author of
Harriet Hosmer: Lost and Found, A Catalogue Raisonné

"A genuine contribution to Byron studies… Markus brings perspective to Lady Byron's scandalous marriage, to her relationship with daughter Ada, computer science pioneer, to luminaries such as Charles Babbage, Walter Scott, Queen Victoria, as well as to escaped American slaves… A refreshing portrait of a talented human being complete with her accomplishments and disappointments." —
Arnold Anthony Schmidt
, author of
Byron and the Rhetoric of Italian Nationalism

"Cheers to Julia Markus for rescuing Lady Byron from two centuries of ignominy. She portrays her fascinating cast of characters and their era with style and verve." —
Alix Kates Shulman
, author of
To Love What Is: A Marriage Transformed
---